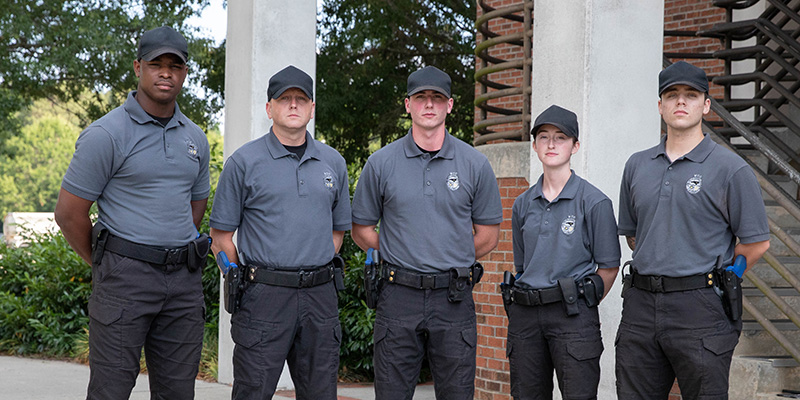 It takes a special person to be a law enforcement officer.
You have to want to "work for the greater good of the community and in service of others," said Wayne Community College Public Safety Dean Angie Blizzard. "If you want to see the change, be the change."
Studies have shown that a law enforcement officer will influence approximately 10,000 people in their lifetime, she said.  "You will make a difference in the lives of individuals who need you at a moment's notice and you are that most important person in their lives at that time."
Through its Basic Law Enforcement Training (BLET) program, WCC has produced close to 1,200 graduates since its program started in 1983. The college's graduates work for 53 different agencies in North Carolina and more elsewhere.
Agencies are clamoring for more officers. "There is a need in every department in our county and even the big cities," Blizzard said. "There are jobs and they are good-paying jobs."
WCC's BLET academy covers topics like criminal, juvenile, civil, traffic, and alcoholic beverage laws; investigative, patrol, custody, and court procedures; emergency responses; and ethics and community relations. It provides the skills required for entry-level employment as law enforcement officers with state, county, or municipal governments, or with private enterprise. It prepares them for the examination they must pass to be certified to work as a sworn officer.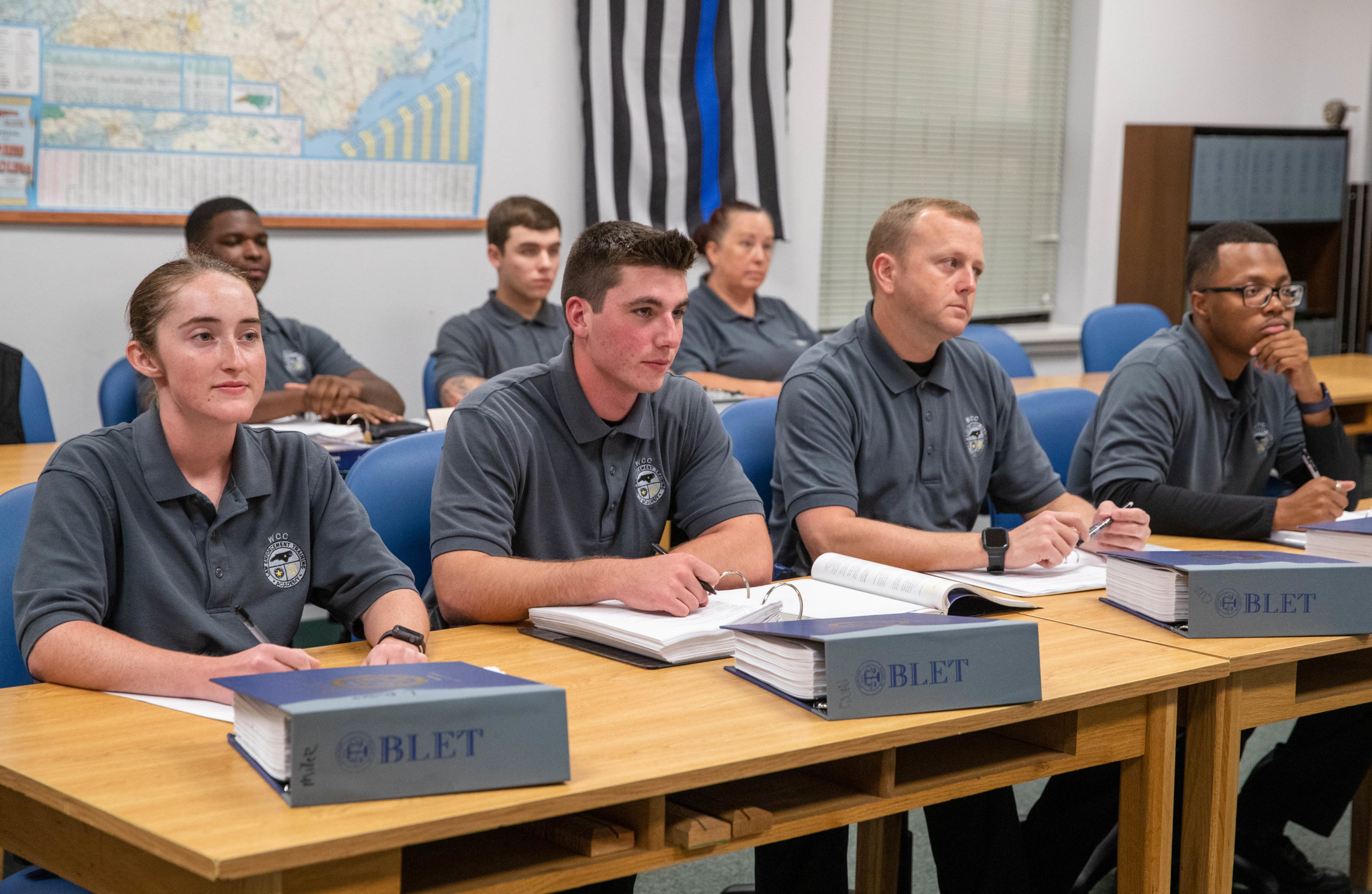 Current cadets spoke glowingly about their experiences in the academy. They said the faculty care about both their personal and academic lives and "go above and beyond for us and give up their free time."
They are also already excited about embarking on their new careers.
"I'm conscious that we can make a change," Tanner Williams said of making law enforcement his career choice.
Luke Miller's father was a sheriff's deputy. "I grew up around law enforcement and looked up to that field. It is my dream profession."
Hannah Tyndall has a bachelor's degrees in criminal justice and psychology but chose to come to WCC for a Basic Law Enforcement Training Certificate so she could pursue a career in law enforcement. "I couldn't sit behind a desk. I did an internship with a police department and fell in love with it."
Quan Hamilton said he chose WCC "because of the stats – SBI, ATF, highway patrol – graduates can go anywhere."
Earl Mayhew will be embarking on his third career. He is retired from the U.S. Air Force and is now working as a civilian contractor on Seymour Johnson Air Force Base.
Law enforcement is "something I've always wanted to do. I still crave a structured environment and comradery. And I want to do something to help people," Mayhew said.
Mayhew noted that he is using his GI Bill to cover the cost of the academy. "That is another thing about this college. It was great with helping with that process."
Total cost for the program, including books and uniform, is $2,500. Financial aid and scholarships are available, and as Mayhew found, BLET can be covered by VA benefits.
One option is the scholarship that the City of Goldsboro is providing for Goldsboro or Wayne County residents with financial need who plan to pursue a career with Goldsboro Police Department. More information about the scholarship and the application can be found on the Goldsboro Police Department website.
Blizzard said she understands that there can be complications and finances don't always come together. "If the kid wants to come to school, I'll make it happen," she said.
The college offers two academies – a day school and an evening school – each year. The fall academy starts in August and runs through December. Classes are held 8 a.m.-6 p.m. Monday-Friday. The spring academy runs January through July and is held 6-11 p.m. Monday-Thursday and some Saturdays.
"It is just four months to a job or a career change," Blizzard said of the fall academy.
The program is currently accepting applications for the 2022 fall academy, which begins Aug. 16. Those applications are due by July 25.
Application packets are available in Room 103 of the Pine Building on the college's main campus in Goldsboro or can be mailed upon request.
To be accepted into the program, applicants must be 20 years old, a citizen of the United States, have a high school diploma or equivalent, and have a North Carolina driver's license, as well as meet other requirements. The full list is available on our website at waynecc.edu/blet.
Blizzard encouraged those who are considering a career in law enforcement to come to the campus and talk to her or BLET Coordinator John Anderson. She can be reached at [email protected] or (919) 739-6801. Anderson's contact information is [email protected] or (919) 739-6798.
WCC's academy is accredited by the North Carolina Criminal Justice Education and Training Standards Commission and North Carolina Sheriffs' Education and Training Standards Commission through the N.C. Community College System.
Learn more about the WCC BLET program at waynecc.edu/blet.