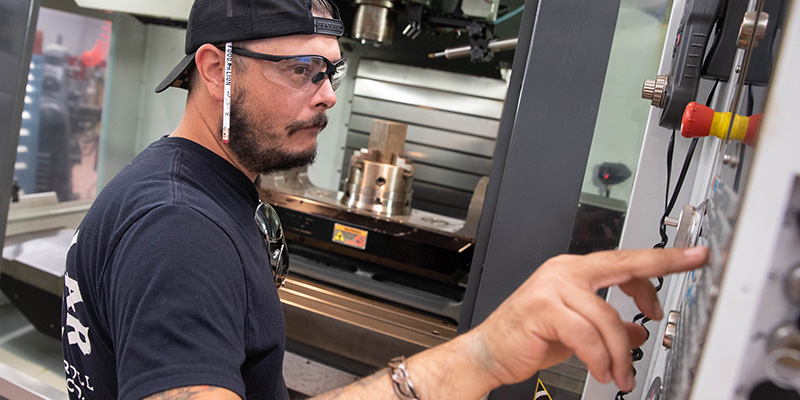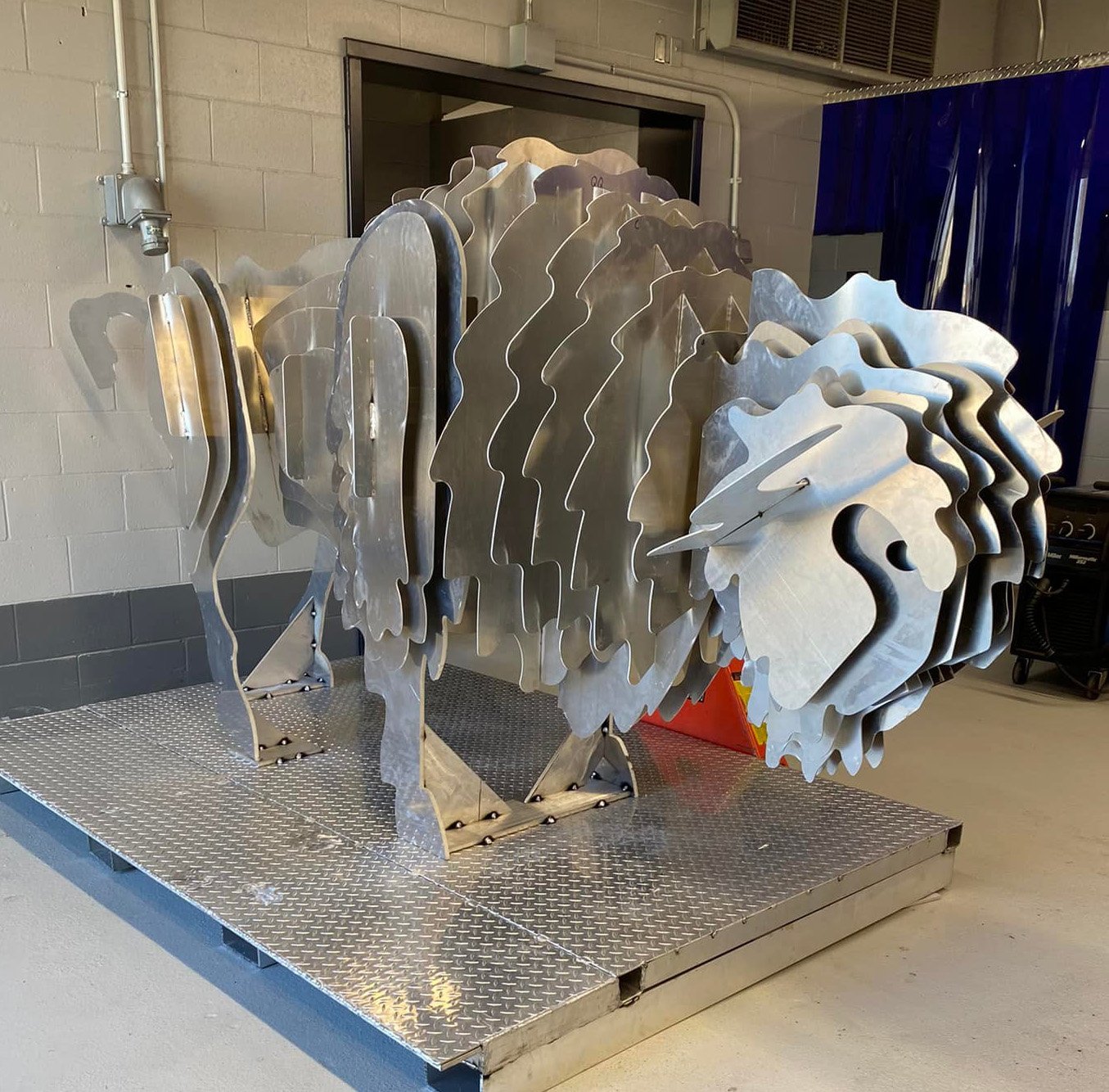 One question we tend to get is, what exactly is computer-integrated machining?! The modern-day definition of machining is "using machine tools to cut materials to desired sizes and shapes." It is a manufacturing process that has been around for centuries, although not always done with machine tools. The manufacturing process of machining that we know today has evolved from simple hand tools and giant belted wheels powered by humans to computer-controlled machines that can move a tool or part in five directions at one time with the accuracy of less than one ten thousandths of an inch. Nearly everything around us involves some sort of machining to be manufactured. For example, computer-integrated machining students recently made a life-sized bison, the college's mascot!
WCC's Computer-Integrated Machining associate degree program begins with the fundamental basics of machining and advances students through to more advanced four-axis CNC projects. The program includes blueprint reading, machining applications (manual machining), precision measuring instruments (micrometers, calipers, gages), computer-aided design (SolidWorks), computer numerical control (CNC) programming and operation, coordinate measuring machines, computer-aided manufacturing (Mastercam), "3D" printing, waterjet programming, and laser engraving.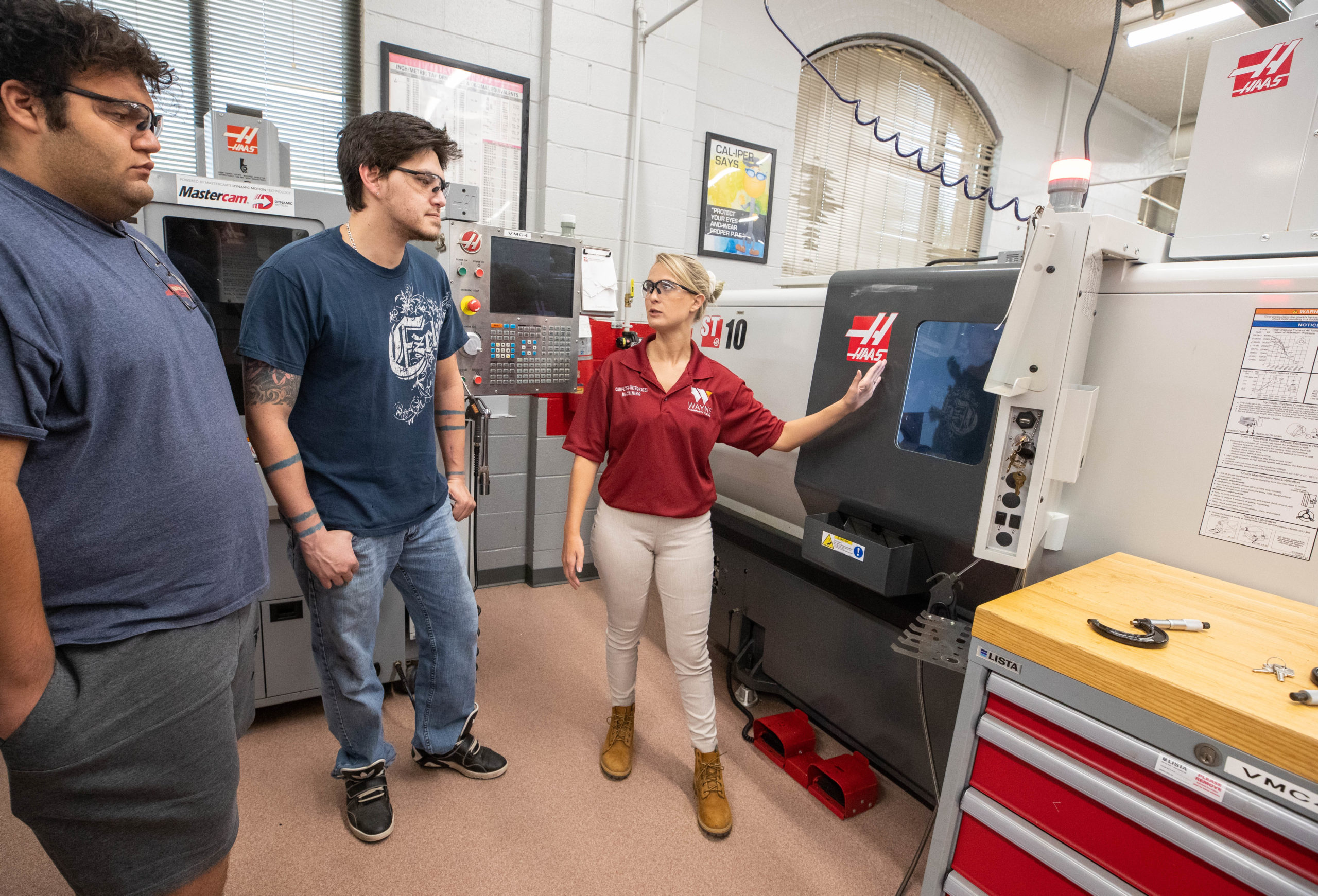 Computer-integrated machining-related jobs are incredibly diverse and available in almost any industry. These high-demand careers can range from aerospace and aviation to the medical field, manufacturing, and renewable energy.
"Enrolling in Computer-Integrated Machining at Wayne Community College can provide students with a great career path or launching pad for a higher-level degree at a four-year university," said Bailee Daniels, Computer-Integrated Machining Instructor.
Learn more about our Computer-Integrated Machining program at waynecc.edu/machining or contact Bailee Daniels at [email protected] or (919) 739-6965.